​
Psychiatric Rehabilitation Program (PRP)
The PRP encompasses the concept of therapeutic mentoring with the goal of addressing maladaptive beh
aviors that are disruptive to the home, educational environment and the client's ability to function in the community. Behavior modification techniques are utilized to help bolster skills to assist with:
-Anger Management
-Conflict Resolution
-Academic Enhancement
-Independent Living
-Problem Solving
-Social Skills Development
-Accessing Community Resources
-Disease Management
-PRP services are designed to assist all ages of children, adolescents and adults who are actively in treatment for psychiatric and behavioral disorder who require additional assistance in meeting their goals
Adult Psychiatric Rehabilitation Program
Services are designed to teach and restore skills necessary for recovery from mental illness. The PRP program offers group and individual services for those who have experienced multiple serious episodes of mental illness. The services focus on psychosocial support, healthy living practices, residential support, community activities, and teamwork. Many patients report improved symptom management and better life skills after participation in the PRP Program.

​
Child & Adolescent Psychiatric Rehabilitation Program
​
The program helps to improve the child's behaviors, academic performance, problem solving skills, and teaches social/vocational responsibilities.
Method of Payment
We accept Maryland Medicaid, Purchase of Service Agreements (POS), and Cash payments. Please contact the office at (443) 221-7866 for more information.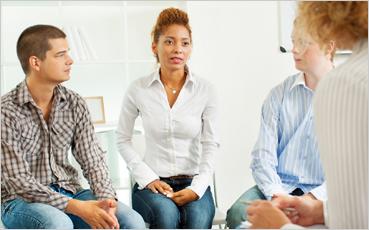 ​
Our clinicians aim to:
​
-Promote an individual's self growth
-Facilitate healthy relationships
-Support a satisfying work life for adults
-Foster the school experience of youths
-Diminish emotional pain and suffering
-Provide useful solutions to life's problems
A scheduled evaluation appointment will be completed by a fully licensed mental health professional.
-Individual Therapy
-Family Therapy
-Group Therapy
-Dual Diagnosis Programs
-Play Therapy
-School Based Therapy
Outpatient Services Offered:
-Employee Assistance
-Critical Incident Stress Debriefing
-Consumer/Family Education